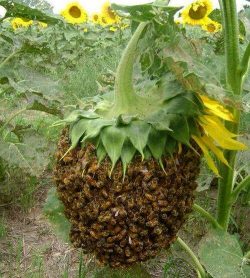 Dealing with bees on your property?
Before you call a traditional bee exterminator, take a moment to call Keith's Bee Service instead. Instead of spraying toxic chemicals or eradicating bees, we take a more humane approach to bee removal service in San Antonio, TX—with same-day results!
Our dedicated team is located in San Antonio, allowing us to get to your property quickly and treat it promptly for bees.
Let us show you a highly effective approach to bee removal that's like no other traditional bee exterminator:
Chemical-free treatment

Our chemical-free approach to bee removal in San Antonio, TX means you don't have to worry about toxic fumes in or around your building. We're able to offer same-day service because our methods are non-invasive, safe for both humans and animals.

No-kill removal

Using non-toxic treatments is just one way we're committed to relocating bees without harming them. We understand the importance of bees in the natural ecosystem and strive to provide relocation services that don't harm these creatures. After they're tranquilized, we safely collect and relocate them so they can flourish in nature.

Same-day service

If you call a bee exterminator, you're going to have to wait at least a day before getting back into your facilities due to the fumes. Through our non-invasive, highly effective approach, we're able to deliver service same-day, with no disruption to your operations! We'll be in and out fast, letting you get back to your day bee-free.

One-year guarantee

We're so confident in our bee removal practices that we guarantee our work for a full year. If we miss any portion of the colony or swarms creep up after we've come through, give us a call and we'll come back. We stand by our work and always aim to deliver thorough results.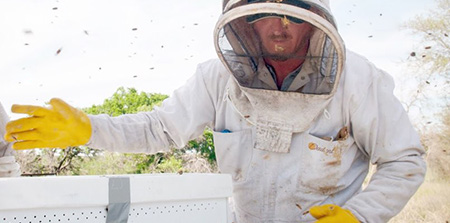 Swarm Pest Control
Bees don't have to be a nuisance or a safety issue on your property. Contact Keith's Bee Service today and let us take a humane approach to properly addressing the problem. Reach out to our San Antonio, TX team and we'll waste no time in getting to work.