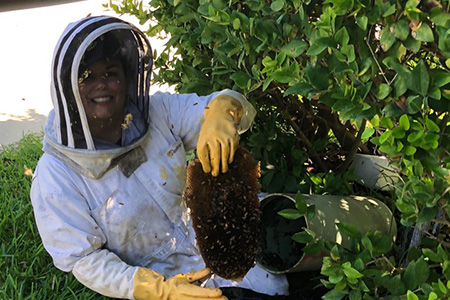 The need for beehive removal is an urgent and immediate one—especially in Texas, where killer bees and other stinging insects pose a genuine threat to homeowners.
If you discover a nest in your home or suspect the presence of a hive that's unseen, contact Keith's Bee Service today for unparalleled service that's both efficient and noninvasive.
We go out of our way to help you eliminate your pest problem, without bringing harm to your home, the bees or anything else that may be involved in the removal process. Take a look at all of the factors that make our beehive removal service a leader among bee extermination companies in Texas:
Chemical-free treatment

Some companies use toxic, abrasive chemicals to eradicate your bee infestation—chemicals that could pose dangerous to you, your family or your pets. We bypass this unnecessary danger and instead, use a non-toxic, organic compound to safely remove the bees from your property. Our treatment leaves no lasting effects and is completely safe to humans and pets alike.

No-kill removal

Just because bees have chosen to nest in or around your home or business, doesn't necessarily mean that they should be condemned for it! Bees are natural creatures that exist in our world and are a vital part of the ecosystem. Keith's Bee Service recognizes the importance of bees and the decision to relocate them, rather than eliminate them. We'll ensure the complete removal and relocation of the bees on your property, without euthanizing them like other services will.

Same-day service

If you've uncovered an infestation in your home, there's no time to wait for it to be taken care of! With Keith's Bee Service on the job, you won't have to worry about spending another moment in the presence of bees—we offer same-day bee extermination and removal services that are quick and thorough, addressing your immediate need in a professional way.

Our guarantee

We offer a one-year guarantee on our beehive removal services and assure complete peace of mind that when we're done, bees won't be troubling you again anytime soon. We offer a six-month guarantee on wasp, hornet and yellow jacket removal.
Beehive Removal Experts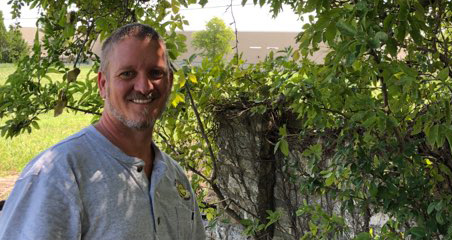 There's no reason to leave your safety to chance or to call another, more expensive and invasive bee extermination service. Keith's Bee Service is the most trusted source for quick, thorough and safe beehive removal!
Give us a call today at 512-589-9658 for more information about our services in and around Austin, TX or to ask any questions you may have.