Bees are an important part of our ecosystem. But that doesn't mean they always make themselves at home in places where they are welcome. That's why Keith's Bee Service specializes in the most humane method to remove infestations and relocate the bees. It's an all-organic process completely free of chemicals and the treatment will not damage your property in Round Rock, TX.

Removal Services in Round Rock, TX
Our professionals have a tremendous amount of experience when it comes to removal in Round Rock, TX. Some of the highlights of our treatment include:
Chemical-free treatment

The secret to our services is a safe, organic compound. Our process safely neutralizes the bees without any deadly chemicals. Our compound is safe for both humans and pets and will not leave behind any damage to buildings or other structures.

No-kill removal

Once the bees are neutralized they are collected humanely in a special vacuuming system that allows us to move them without killing them. Bees play an important role in nature even if they don't always congregate in places that are the best for homes or homeowners. Our safe process moves them to a better location.

Same day service

We understand that once you discover an infestation you are looking for a prompt removal response. We offer same-day service that is quick but never rushed.

Our guarantee

We offer a one-year guarantee on our bee control services and assure complete peace of mind that when we're done, bees won't be troubling you again anytime soon. We offer a six month guarantee on Wasp, Hornet and Yellow Jacket Removal.
Removal in Round Rock, TX
In the pest control world, extermination usually means killing something. At Keith's Bee Service we prefer a humane method that re-hives bees instead.
Chemical-Free Treatment

We do not use any toxic chemicals while we are relocating bees. Our special neutralizing compound is all-organic and all-natural.

No-Kill Removal

Bees don't always make their homes in the most convenient places for humans. That's why we are the experts at using a special vacuum technique to move the bees to a new hive without harming them at all..

Same-Day Service

We are standing by to solve your problem with same-day service. No need to wait. Call us right away for prompt service.

One-Year Guarantee

Our bee services come with a one-year guarantee. This means that if the bees come back before that time, you can call us to safety remove the bees instead of extermination. This is at no charge to you.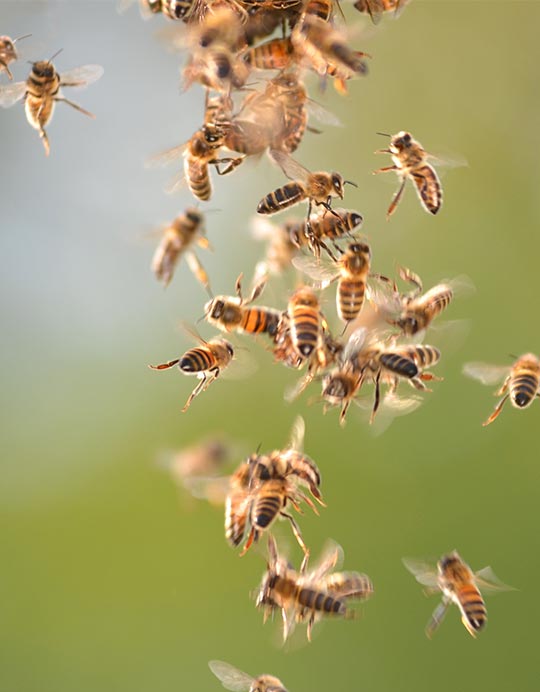 Points of Interest & Activities in Round Rock, TX
Round Rock, TX is a vibrant community alive with outdoor adventure, great shopping, and plenty of things to see and do.
Do You Need Bee Services in Round Rock, TX?
Keith's Bee Service is the only place you need to look to for removal or extermination services. Our humane process uses an all-natural compound to neutralize the bees so that they can be safely relocated. Bees are important to our ecosystem. That's why we protect them while removing them.
Round Rock Bee FAQs
Contact us today for prompt, efficient, and humane removal. We'll be there right away and we guarantee our work.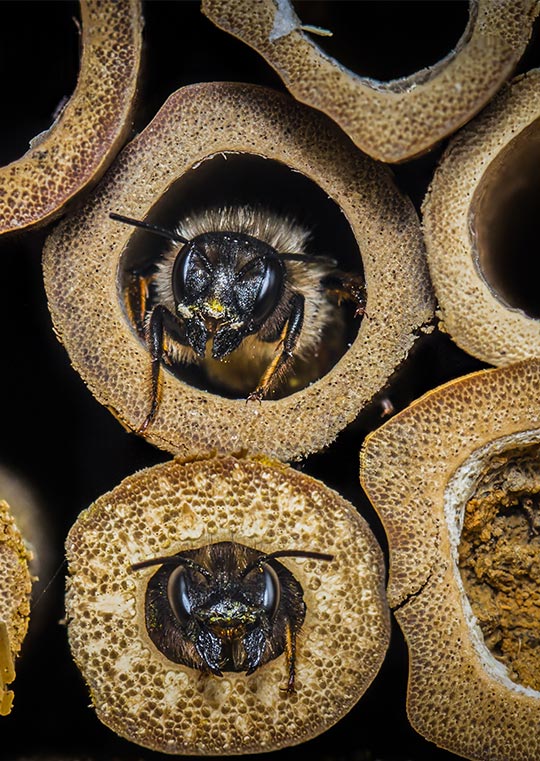 How Soon Can I Have Bees Removed in Round Rock, TX?

We pride ourselves in offering same-day service for your removal needs.

How Invasive Are Your Removal Techniques?

Keith's Bee Service uses a chemical-free removal product that will not damage surfaces or leave behind any lingering issues for your family or pets. We never use toxins during removal.

Do You Kill the Bees When You Remove Them?

We do not kill the bees, we just relocate them. Our all-organic product neutralizes the bees and makes it possible for us to move them safely and humanely to a new home.

Do You Guarantee Your Services?

Our customer service is superb. We guarantee our removal service for one complete year. We are positive we can solve your bee problem with no lingering effects.