Wasp removal or extermination can often be a tricky and challenging task to undertake. Whether you're looking to get rid of paper wasp, Mexican honey wasp, or yellow jacket, you risk getting attacked. Moreover, you may not successfully exterminate all of them if you don't seek professional wasp removal and wasp extermination services. At Keith's Bee Removal Service, we offer exceptional wasp removal and wasp extermination services throughout San Antonio, Texas, because we understand your frustrations.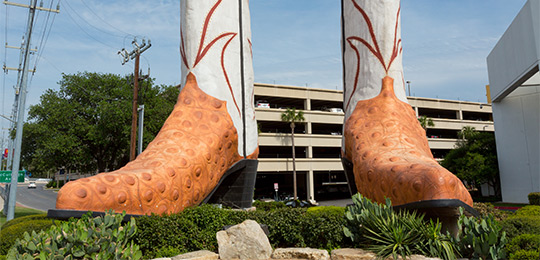 Wasp Removal Services in San Antonio, Texas
What makes wasps dangerous is that they can deliver repeated stings when they are at your home, business, or neighborhood. However, you don't have to worry anymore because our wasp removal team is here to solve all your wasp-related problems. If you see wasps around your home or business in San Antonio, never risk getting stung – get in touch with us for immediate help.
Chemical-free treatment

Wasp removal should not always involve the use of pesticides because they are not always the answer. Unlike chemical pesticides, chemical-free wasp removal compounds give you peace of mind when it comes to their impact on your health and overall environment. We use these chemical-free compounds because we care about you and your loved ones.

No-kill removal

Do you always feel guilty after killing pests? Well, you're not alone. Some of our customers request our wasp removal specialists to move a wasp hive to other locations instead of killing them. As such, never hesitate to call us if you wish to remove wasps from your property without killing them.

Same day service

We know just how quickly you may want to get rid of wasps around you. If you wish to get back to your everyday activities at home or fear your business may run into losses, we got you covered. We offer same-day wasp removal services so you can do your business without any fear.

One-year guarantee

At Keith's Bee Removal Service, we offer a one-year guarantee for our wasp removal services. Some locations are highly infested with wasps, and even if we get rid of them, some may remain or come back. Our one-year guarantee allows you to contact us and request for follow up services without any cost.
Wasp Extermination in San Antonio, Texas
Although wasps have some benefits, such as eating crop-destroying bugs, they can be hazardous. If wasps build their nests in or around your home or business, you'll need expert removal services to exterminate them. Whenever you request our wasp extermination services, you can rest assured we'll take necessary precautions to eliminate those species.

Chemical-Free Treatment

Nowadays, more and more people are looking for chemical-free extermination services. If you're concerned about your health and that of your loved ones, you need to request our services because we use chemical-free wasp extermination compounds.

No-Kill Removal

If you can see a wasp nest at some corner of your property, never remove it even if you don't want to kill them. Call us and request our wasp extermination specialist team to remove the nest without killing those small creatures.

Same-Day Service

Whether you identified a nest of wasps early in the morning or after returning from work, you can get exterminated within a couple of hours. You don't have to wait till the weekend to request our wasp extermination services. We offer same-day wasp extermination services.

One-Year Guarantee

What if these species come back even after requesting our services? Our extermination guarantee runs for one year to ensure we eliminate wasps from your business or home.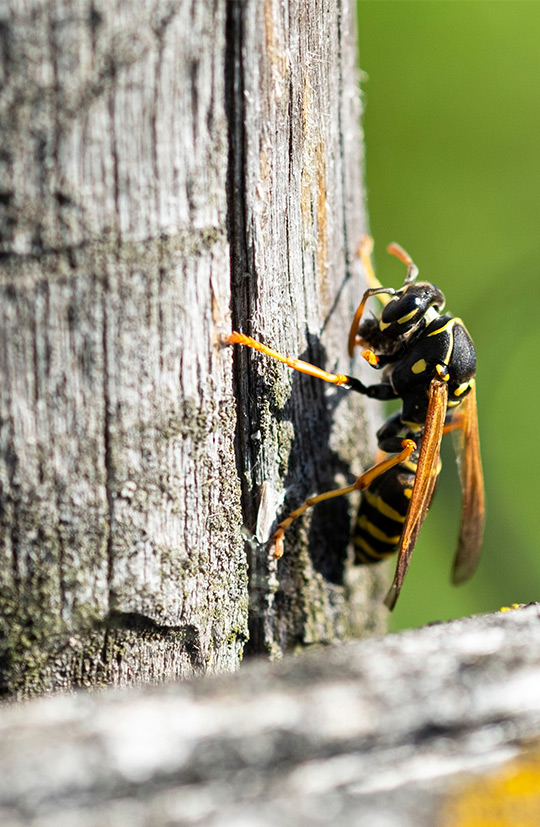 Points of Interest & Activities in San Antonio, Texas
Keith's Bee Removal Service is proud to offer wasp removal and wasp extermination services in San Antonio, Taxes. Some common areas that we offer these services include:
Do you need Wasp Removal or Wasp Extermination Services in San Antonio, Texas?
When you're dealing with wasp infestation, you must turn to a company with the experience and necessary tool to remove and exterminate wasps. At Keith's Bee Removal Service, we have highly trained professionals when it comes to dealing with wasps. We also use state-of-the-art equipment to ensure our services are safe and efficient.
Get in touch with us for exertional wasp removal or wasp extermination services.
San Antonio Wasp Removal FAQs
Want to use our services but still have a few unanswered questions? Here are some FAQ about wasp removal: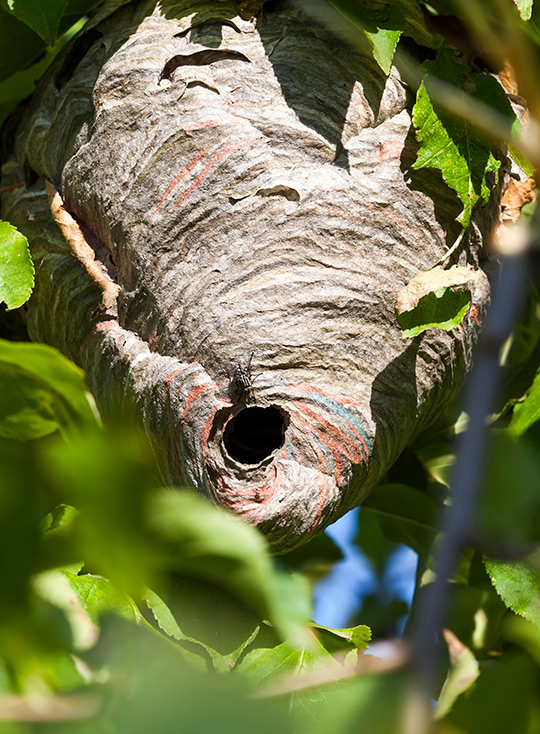 How Soon Can I Have Wasps Removed in San Antonio, Texas?

We offer same-day wasp services to ensure you're always out of harm.

How Invasive are Your Removal Techniques?

We use chemical-free compounds to get rid of wasp infestation. Our removal techniques are non-toxic and don't damage your property.

Do You Kill the Wasps when You Remove Them?

Regardless of the size of your wasp infestation, we always use non-kill removal methods.

Do You Guarantee Your Services?

Our services come with a one-year guarantee. In case we fail to remove the wasps or come back, we'll offer free removal services. All you have to do is call us.